Faculty Bio
---
Yun Liu
Assistant Professor of Finance
Yun Liu received her Ph.D. in finance at the Robert H. Smith School of Business, University of Maryland, College Park. She earned her M.A. in economics from Simon Fraser University, and her B.Econ. in money and banking from Peking University.
Her primary research interests are corporate finance, focusing on the role of social networks in executive markets and corporate governance.
She has published in Journal of Corporate Finance and presented in international and regional academic conferences.
For her teaching, she was awarded by EMBA Cohort 1 as the Distinguished Professor in 2011. She was also the 2006 Winner of the Krowe Award for Teaching Excellence, and the 2006 Winner of the Joseph Wikler Award for Teaching Excellence.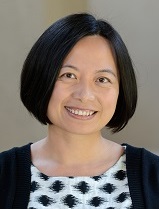 Course Schedule
Spring 2016:
MGT 298I L08 FIELDWORK IN MANAGEMENT
Fall 2016:
MGT 297 L08 DIRECTED RESEARCH
MGT 298I L08 FIELDWORK IN MANAGEMENT
Office Hours